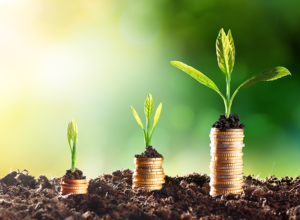 Let's face it, we are a need it now society. From personal life to business, we often try to obtain the big picture far too fast, or even outside of our available means.
We search and we search for a magic bullet that will get us exactly to where we want in success, right now. The problem is, there usually is no magic bullet, and if we spend all our time searching for one rather than putting in the work necessary, we may never find that success.
Don't let the size of your goal overwhelm you. You should have lofty goals! What you should not have, are "hacks" or ways to leap the canyon to success without ever arriving at the canyon to begin with.
So how do we handle the daunting gap to success? How do we reach our goals, and maintain our sanity at the same time?
By doing only 1% each day.
The number one problem most entrepreneurs, business professionals, and every other human on planet earth has, is we try to take on far too much. This leads to crashing, burning out, and often failure to ever reach our goals.  Secondly, we fail to define success, in the terms that apply to us. Success is intentional, so 1% of improvement daily, is success.
This principle has been around since the end of WWII, and is commonly known as the Kaizen principle, which mean continuous improvement among the Japanese.  The Japanese and American automakers have instilled this principle in their organizations, to significant effect. The idea is to focus on improving yourself, and your business, with small incremental steps. Just 1% each day, rather than radical knee jerk actions that leave you feeling like you sky dive morning, noon and night.
These small incremental changes each day, will gradually lead to the big picture, the change you want. It might seem like so little, but 1% changes will eventually start compounding, and you'll notice your success compound along with it.
Spend some time reflecting on these thoughts, and comment below. What is one area you could improve on professionally by 1% each day to drive your business growth?